Housing Styles Found in London: Renovation Inspiration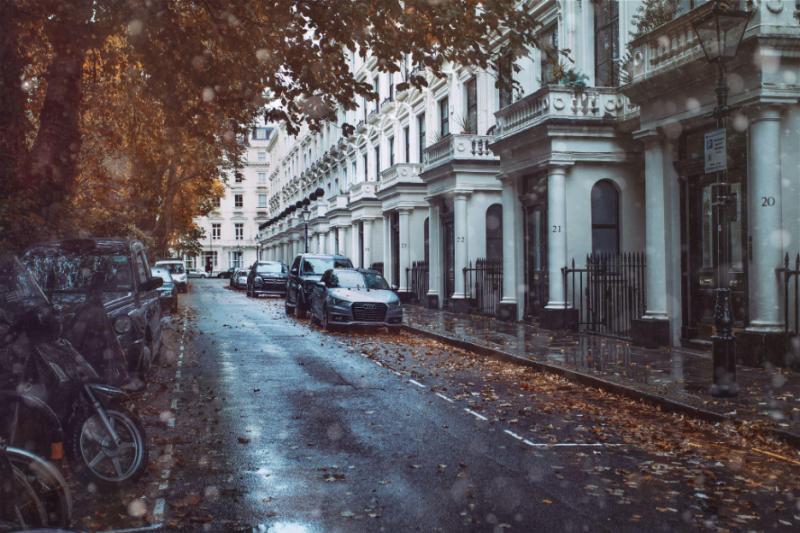 Introduction
Welcome to this round up of house styles in and around London. Walking through the city we were inspired to put together this key list of domestic architecture styles, spanning multiple periods. Why? Because they're all beautiful in their own way, but also it's good to know a little bit about the history of the styles and how London came to be such a mish mash of building styles.

Whether you're looking to renovate your house, or just planning some ideas for the future - this list should help you find the style that you love, so that you can dig a little deeper on specific features.

Also, just to clarify at this point - we are referring to London, UK. You'll find quite a different handful of building styles in London across the pond! Right, let's get into it…
Terms:
We'll be using some terminology in this article, so we just wanted to ensure you are familiar with a few terms before we begin:
Detached - A property that has no neighbouring buildings (or party walls)
Semi Detached - This is a property that has some sides that are not joined to another property, like "Detached", however 1 or more walls does join a neighbouring property.
Terraced - This is a property that is surrounded by neighbouring properties on either side, for example, in the north of the UK you find a lot of terraced houses (where workers would live, near factories).
How to Renovate a London Home
If you're a London homeowner, or soon to be! And if you are looking to renovate your home, you should consider working with a local construction company that has a track record of renovating period properties. We would recommend getting in touch with houseUP to discuss your renovation.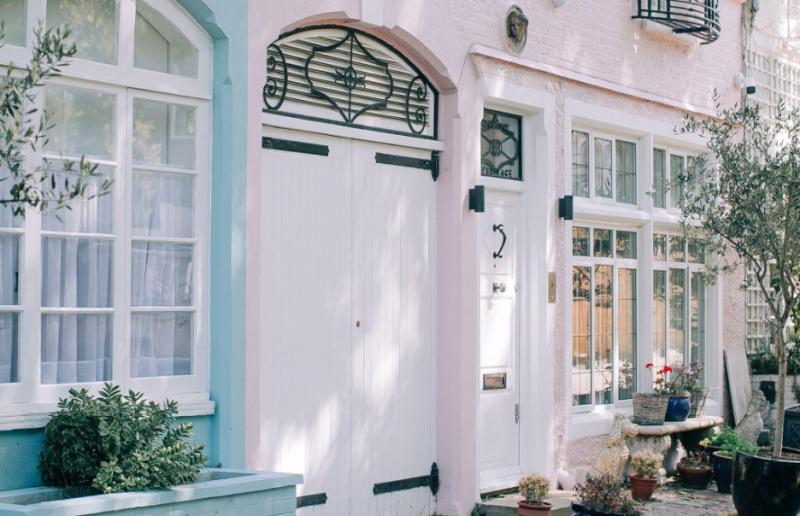 Georgian Houses
Now that we've got the basics under our belt, we are keen to highlight the beautiful Georgian townhouses that can be found just about everywhere in London, though particularly in the central and west area. Built roughly between 1700 and 1800, these classic structures stand strong and square with a somewhat flat appearance. Georgian houses are associated closely with classical design.
Georgian houses are very popular in London, but it is becoming rare to find an original, full house. As in, not split up into multiple flats. That's because Georgian houses were designed to be very spacious which tends to be perfect for Landlords looking to maximise on the amount of rooms per building. They will usually have lovely high ceilings and ornate wooden features inside. Interestingly, despite being some of the more valuable and sought after types of houses in London - most Georgian houses are actually terraced. They are often seen in the form of "crescents" and usually have some sort of communal garden in the centre. Oh, how things have changed!
Renovating a Georgian house is an exciting project, because there are so many possibilities with all of that space. People tend to keep things looking rather traditional, with muted/pastel colours and no wildcards. We must say, keeping the exterior of the home in its original style is very pleasing - but that doesn't mean you can't get kooky on the inside with some wacky colours!
Victorian Houses
You may have guessed it, that's right! Victorian houses were built during the reign of Queen Victoria the first, around 1835 - 1900. During which, there was a very high demand for residential housing, due to which hundreds of terraced homes were constructed. You can spot a Victorian house a mile off, due to the bay style windows, tiles and brickwork porches. Victorian houses also have smaller sash windows, which tend to let the cold in - so are often swapped for double glazing.
Overall, Victorian houses are very distinctive buildings and in many ways, symbolise London domestic architecture in a nutshell.Nothing is better than sitting in front of a Victorian fireplace during the cold winter months, and with a Victorian house, it's likely you'll have multiple - many even have one in each room! That certainly beats the "virtual fireplace" tv show that we saw on Netflix the other day. Victorian houses are found just about everywhere in London - you may enjoy doing city walks, looking for the different coloured homes. They are very popular backdrops for social media influencers.
Mansion Blocks
Technically still falling under "Victorian", but also Edwardian - mansion blocks are monolithic structures of apartments that boast some serious architectural interest. When the housing crisis was hitting hard in the Victorian period, there was also a shortage of available land to build upon. Due to this, the only way was up! And jeez, did it work.
Mansion block flats are super popular, and although they aren't the typical "house", these apartments fetch for a handsome price. That's because they're in very desirable locations, and who doesn't love a reception, porter and retro lift! Typically, the Victorian style of mansion flats have a lovely and rich red brick - they often have interesting features added to the windows, using contrasting white brick patterns. If you love having no commute and enjoy the central vibe, a mansion block is definitely worth looking into!
If you are renovating a mansion block apartment, soundproofing should be high up on your list of To Do's, whilst they were built well and are made with sturdy materials - if you're adding fake walls / floors, it can lead to a bit of a stressful environment for tenants. So do what you can to decrease the volume, by adding certain types of insulation and under foot padding.
Homes Built in the 1930's
There is a common stance on architecture, that the later you go, the worse the buildings look. But the homes built during the 1930's have their own style and place in our hearts. You can take a walk down the docks and find some well hidden homes, or up around Maida Vale. You'll know when you spot them, because they have the vertical timbering which is so often painted to contrast with the brickwork. 1930's homes were often built in pairs, making most of them semi-detached, this is perfect for many families budgets and they can enjoy the peace and quiet of having no neighbours, at least for some of the property. But semi-detached tends to work very well in terms of reducing noise, whilst being more friendly on the wallet.
Whilst the 1930's homes are generally quite generous for space, they do tend to have lower ceilings when compared to Georgian townhouses. As in this period, things started getting a little bit more function over fashion. Saying that, these homes often have very spacious gardens, especially in comparison to more contemporary housing.
Some of the exciting renovation projects that involve 1930's properties tend to be based around the large gardens, by enjoying some landscaping or even features such as a guest room. You'll also find homeowners renovating those characteristic timber frames on the exterior, though it's a shame to see them being painted over with odd colours. Keep it traditional, or go the other way and make it pop with something funky - between the two can be a bit of a challenge, so we would advise to go careful or to go all in!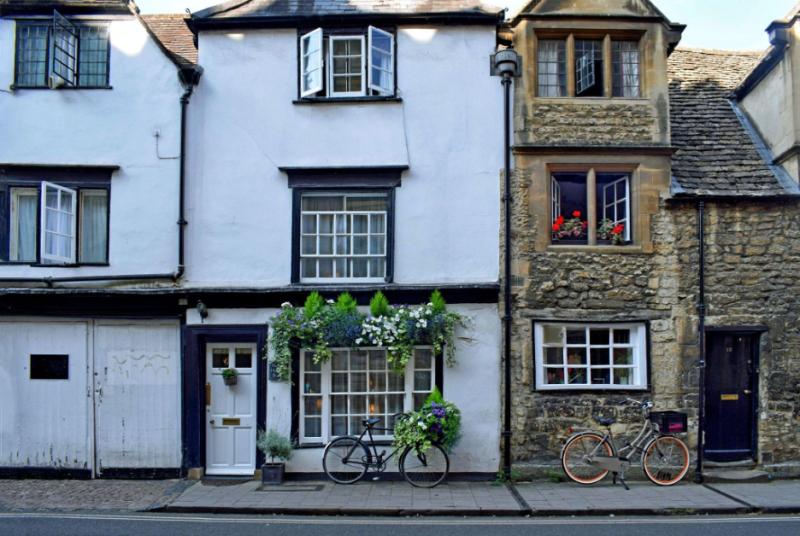 Other Styles of London Housing
We're sure you are already aware that we have missed a whole bunch of architectural styles in and around London, but these were just some of our favourites when exploring the city. You can find so many different styles of architecture around, because the city is so rich and full of history. If you are keen to read more about the residential side of city planning, we would highly recommend checking out the Barbican, with its famous brutalist style.
If we missed out your favourite style, let us know and maybe we'll do a guide on that too! Renovating a property? Check out our guide on saving money or why not check out these 5 renovating ideas. Enjoy!
---
More to Read:
comments powered by

Disqus