The Top 5 Brands in Vinyl Siding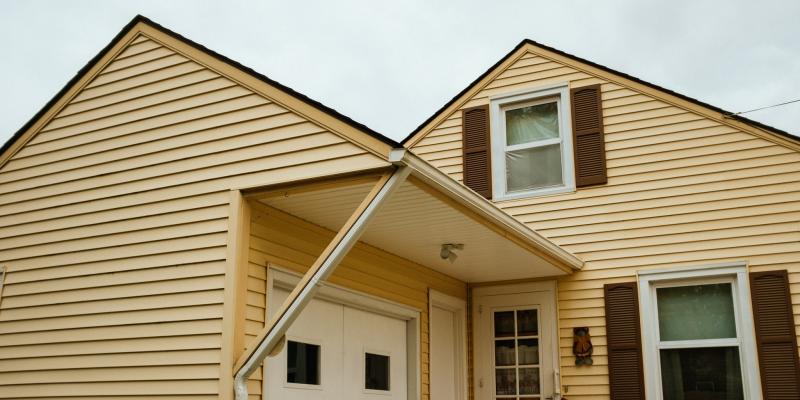 Vinyl Siding is a material that can drastically improve the look and quality of your home, which is why it's important to buy the best vinyl siding brands, allowing you to be assured of its quality. It's also essential to hire a top-rated contractor to install the vinyl siding that you select.
Top Vinyl Siding Brands
While there are a plethora of vinyl siding brands available within the market, here are the top 5 vinyl siding brands:
1. Certainteed
Certainteed is a vinyl siding, among other products, manufacturer that has built a sterling reputation of being one of the best and most reliable vinyl siding brand around. In fact, their vinyl siding collection is referred to as America's most popular siding and includes a wealth of unique color options. Certainteed offers 7 different types of vinyl siding, including the high quality Wolverine American Legend, which contains a woodgrain finish.
There are a wide range of features that customers who choose this brand will have access to, including the ability to create a variety of different styles and the option to choose between vinyl siding with smooth or woodgrain textures. It's also designed to benefit the customer in 2 distinct ways, being relatively affordable and aesthetically pleasing. Customers will also find that the siding is highly resistant to fading and is practically maintenance free.
2. Crane
Crane is a vinyl siding manufacturer that is dedicated towards providing customers with siding products that not only benefit the general look of the house, but can also save the customer money. Their vinyl siding is of a premium grade that can be found in a large variety of styles and colors. The assorted styles that customers can choose from include that of Crane Market Square, Crane Carolina Sands and Crane Dreams, among others.
Customers will find that choosing this brand of vinyl siding rewards them with a number of additives that make the siding all the more compelling. One of the main benefits is that customers will be able to save on energy after installing the siding, as the product is designed to insulate the inside of a house or apartment, allowing the customer to diminish their energy usage.
3. Alside
Alside is one of the largest manufacturers of vinyl siding in the world, as well as one of the best. While they produce a wide range of different types of products, they specialize in vinyl siding. No matter what type of vinyl siding you're looking for, Alside has it all, as they offer customers the ability to choose from 14 types of vinyl siding, all with different sets of features.
Their Odyssey Plus and Charter Oak lines are among their most popular, and for good reason. Charter Oak is the flagship siding product by Alside and includes an exclusive TriBeam design, specifically utilized to add strength and endurance to the siding, ensuring that it will never damage. Odyssey Plus can be selected in 19 basic colors and 6 designer colors.
4. Variform
One of the greatest aspects of Variform vinyl siding is that it is specifically designed to be completely maintenance free, saving the customer valuable time that can be better spent doing something else. They have 2 different types of siding that they offer to customers, including that of Traditional Lap Siding and Vertical Siding.
Traditional Lap Siding is exceedingly easy for contractors to install, so if time is an issue, this product would be well worth the cost. Within this category, there are 8 distinct product lines that customers can choose from, including the elegant Nottingham and Victoria Harbor options.
5. Royal
As one of the top manufacturers of vinyl siding, Royal offers a number of elegant and sophisticated options for those looking to design the outside of their home in a premium style. Overall, Royal has a selection of 28 colors to choose from with their Woodland vinyl siding, which are further divided into standard, premium and dark colors.
Those that choose this siding will be presented with a product designed to be durable and strong, as it can withstand winds of up to 240 MPH. The product is also UV-resistant and includes a highly useful double lifetime warranty.
Choosing the Right Vinyl Siding Pattern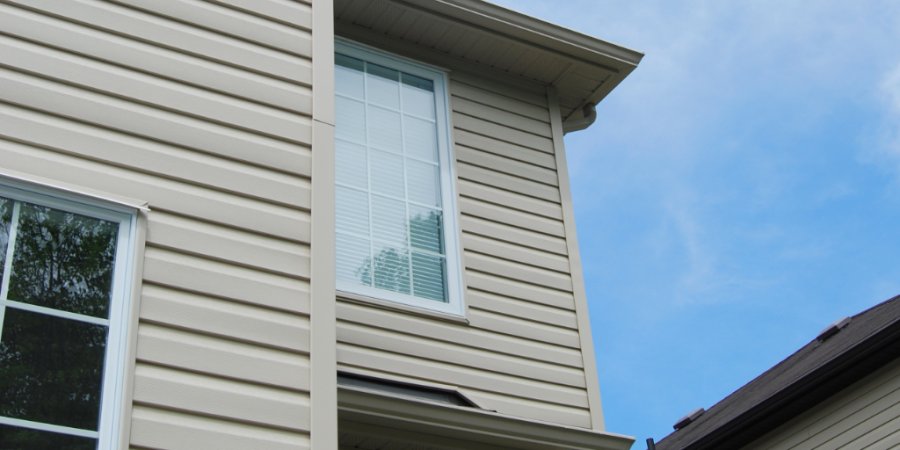 When it comes to selecting the siding pattern, there are several things to consider. With vinyl, there are plenty of possibilities. Here are some helpful tips to guide you through the process of selecting the most suitable vinyl siding.
Understand Your Home's Architecture
The first step in choosing the right type of vinyl panels is to consider your home's architecture. Certain patterns work better with specific styles of homes.
Study the Texture
In addition to pattern, texture is another important factor to consider when choosing vinyl siding. Different textures can add depth and interest to your home's exterior.
Evaluate Color Options
Another important consideration when choosing vinyl siding is color. With so many color options available, it can be overwhelming to make a choice. However, taking the time to evaluate different colors and how they will look with your home's existing exterior elements will help you make the right decision.
Finding the Right Siding Contractor
According to experts who write for us on home construction, finding the right professional is an essential step in the process of upgrading your home's exterior. Here are some factors to consider when choosing a siding contractor: reputation, product quality, customer service, and labor cost.
Whether you are looking to enhance your home's curb appeal, improve energy efficiency, or protect against weather damage, there is a wide range of high-quality vinyl siding options and other products to choose from. Take the first step to upgrading your home today!
Conclusion
Choosing the right vinyl siding brand for your home is a significant decision. With so many options available, it can be challenging to know where to start. However, by considering your home's architecture, the texture and color of the siding, and the reputation and product quality of the manufacturer, you can make an informed decision.
Whether you're looking for a traditional or modern look, or have a tight budget, there's a vinyl siding brand out there that's right for you. Remember, investing in new vinyl siding can improve your home's curb appeal, increase its value, and even reduce your energy bills. So why wait? Start exploring your vinyl siding options today!
---
More to Read:
comments powered by

Disqus