Using Hot Tapping Pipeline Services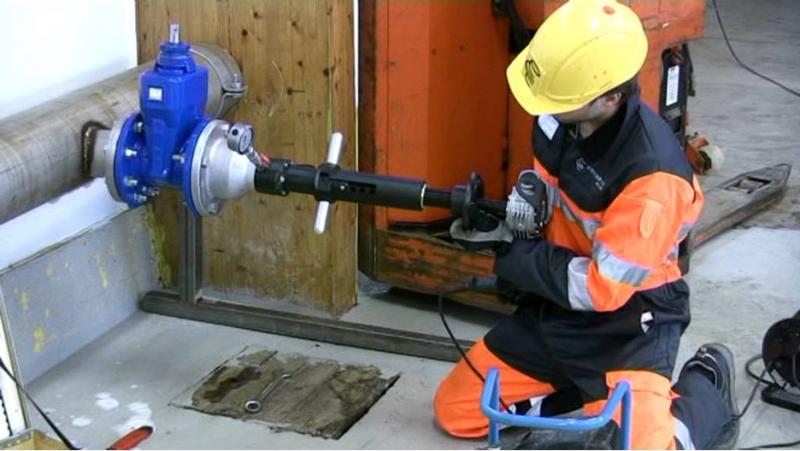 Technology is evolving and tasks are being modified to become easier and more effective. Today, there are different methods that engineering companies use to make work faster and without interruption. One of these methods that have proven to be effective is the hot tap.
Hot tapping refers to a process of creating new branch connections to an existing tank or pipeline while the unit is still pressurized or in service. The procedure isn't a random engineering job that can be handled by just any technician. This is because it involves some technicalities that only highly skilled hot tapping services can handle.
Hot tapping is the first step in line stopping (isolating a pipe system to provide a shutoff where nothing exists), where a saw is used to cut a hole in the pipe to enable the introduction of a line plug head. We will explain some tips to help you understand this procedure. Please read on as we explain in detail.
Important Points to Consider before Running a Hot Tap
To ensure a safe and effective operation, every detail must be meticulously considered when getting set for this procedure. The following are some points to be considered before performing this procedure:
A hot tap should not be used regularly. It should only be used when no other option exists.
Hot Taps must be performed by skilled and experienced personnel.
It is important to note that running this procedure on sour gas lines raises serious metallurgical and health concerns and should only be done with the written approval of the operating company.
Welding on running pipelines demands knowledge and can only be handled by a trained and experienced workforce.
When welding branch connections onto pipe systems, flow rate, heat transfer, and other components should be calculated to reduce the risk of hydrogen cracking, burn-through, and so on.
Key Components Needed for Pipe Drilling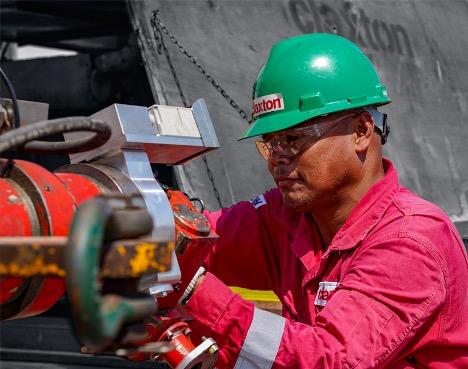 Below are the key components needed for the drilling of pipes:
Hot Tapping Machines
The machines used for this procedure come in a variety of sizes and can last for 15 to 20 years if properly maintained. They can be purchased from manufacturing companies or custom-built in-house. These machines are pneumatically, hydraulically, electrically, or manually operated and specialize in perforating vessel and piping walls.
Fittings
Fittings constitute one of the most important elements of this operation and they come in a wide range of shapes and sizes to link branches. The pressure and size of a vessel are all important factors in deciding the kind of fitting to use.
Low-pressure and high-pressure fittings come in a variety of shapes and sizes, ranging from a nipple to a complete encirclement. They are used on pipelines, reservoirs, and storage vessels.
Valves
Between the hot tapping machine and the fitting, the valve plays an essential function. This section of the hot tapping is chosen to precisely conform to the details of a given line or vessel. Some of the most important recurring factors include material composition, strain, temperature, and scale. This valve, which can be either a control or block valve, must have sufficient dimensions to enable coupon retrieval after the cutting process.
Depending on the situation, the valve is welded (bonded or bolted) to the mounting, fitted with a strapping device or collar. Once the components are mounted, leaking and structural testing begins. Usually it takes the form of hydrostatic pressure testing, but X-ray and ultrasonic techniques are alternatives.
Hot Tapping Procedure
Before activation, the machines are telescoped in a cutting position on the pipe's surface. The hot tap is then formed smoothly and consistently before the cutter cuts the pipeline wall. After this, a segment known as a coupon is extracted.
When the machine pierces the pipe wall, it immediately stops cutting to avoid trapping the cutter inside the vessel. The hot tap system is stopped after the cutter has cut through the tubing, and then the cutting joint is then retracted after that. The pressure in the tap adapter is also released through a relief valve, allowing the unit to be safely disconnected and a precious coupon to be collected.
The Hot Tap Coupon
This is the section of the pipe that is detached. In most cases, it is beneficial to keep the coupon while detaching the machine from the tube. The u-wires are primarily responsible for coupon retention. They are wires that run across the pilot bit and are bent enable them fold against the main bit. To protect against the coupon being lost, several u-wires are almost always used.
Line Stopping
Generally, line stops begin with hot tapping and are designed to halt the flow of product through the pipeline. Line Stops are, by definition, more complex than standard hot tapping, but they have similar introductions. A pivot head mechanism is the most common type of line stop actuators. It is utilized to insert a plug head inside the pipe.
Fittings, valves, and other appliances are replaced with line stops. Pressure is normalized after the job is completed. The Valve can be removed using the line stop fittings specially adapted flange, which requires a special type of plug.
The plug is incorporated into the main flange via the Valve and firmly held in place, allowing the strain to be bled from the housing and the valve to be detached.
Completion Plug
A completion plug is installed into the line stop fitting flange (Completion Flange). This is required to remove the Valve used during line stop operations. When installed, pressure above the plug can be bled off, and the Valve can be disconnected.
These are some tips to help you understand the hot tapping procedure. If you need a visual representation of how the procedure works, you can check out this video.
Conclusion
Every year, pipelines go through many transformations. Using hot taps to make these connections and installations help in the efforts to minimize pipeline pollution while also increasing savings and productivity. In this article, we have given some useful information about the process. Please feel free to check them out.
---
More to Read:
comments powered by

Disqus