Water Heater Company for Installs and Repairs: What to Consider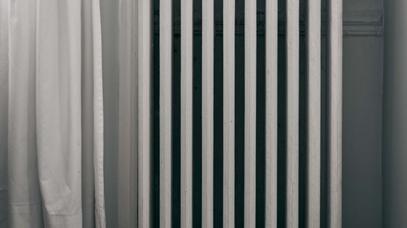 In the same way we can't function without a working air conditioner in our homes, we can't really go about our daily activities without a decent water heater. A warm shower or washing the dishes can be a tricky business without heating.
Repairing or installing the right kind of heater is a bit more complicated than one might think. This is because water heater installation and repair companies will have technicians with different skillsets than your average plumber and contractor.
There's also a difference between companies who sell these units compared to those who actually install and repair. When customers search for water heater company near me, they are bound to find a few options to consider. But which one to choose? It's important that we choose a qualified and knowledgeable expert to fix the problem.
Here is a list of a few factors you have to consider before hiring a water heater company:
LOCATION
Firstly, you need to consider hiring a service that isn't too far away. There will be a few options for you to choose from in your local area. Hiring a company that is a few miles away will come in handy when you have an emergency. This will also allow you to build a good relationship with them.
TRACK RECORD AND REPUTATION
The internet is filled with reviews and testimonies of company's previous clients. It's best to look into this aspect of any installation and repair company you are considering. In many cases, companies with a reputable background will have loads of different clients singing them praises over the years.
You can check out Yelp, Google Reviews, and the Better Business Bureau for trusted and legit reviews and ratings.
It's important to note that all companies won't have 100% positive feedback. When a customer did complain about a service or product, it's also wise to check whether the company's customer service could resolve any issues. Part of a great company is whether they are able to deal with complaints to ensure customer satisfaction.
EXPERIENCE
Experience comes in play when you are looking for high quality work. Experienced teams will be able to provide consistent work that is well-rounded and neat. Furthermore, they won't miss any problems that an inexperienced technician might overlook.
It might be a good idea to phone a professional with experience to identify any problems that your water heater might have. Not knowing the signs of a heater that is about the fail, will result in further damage and excess costs. Check out this list of four signs that your heater is about to fail.
You want to hire a company that not only guarantees quality of work, but will also offer you some kind of warranty. When you encounter other problems a few weeks after their service, you would want a company to revisit and reassess the situation.
Although, chances are if you hire an experienced installation and repair company, that you won't encounter any other problems down the line.
CERTIFICATION
When technicians work on specialized units in your home, they need the right kind of qualifications. In most cases installation and repair technicians won't need the same licensing as contractors or plumbers, but they still need some form of paperwork.
Certification ensures that technicians are qualified and equipped to work on your heating system. Because there are many parts attached to the unit that needs special care, you should ensure that the company you are considering have the proper certification.
DIFFERENT OPTIONS
Companies that have been in the industry for many years will be up to date on all the newest units available for homes. They'll be able to recommend newer models and units that fit best with your needs.
Especially if you are replacing your current water heater, you need to hire a company that has different options available. For a complete list of different types of water heaters, you can consider, go here: https://www.homestratosphere.com/types-water-heaters/
It's also important to mention, that home owners shouldn't buy water heaters from salesman. Door-to-door representatives will assess your current heater and then tell you that it's broken beyond compare and that you need a new one, probably the unit that they are selling.
This is all part of a sales technique and you shouldn't fall for it. The best option is to consult an experienced and qualified company who will professionally assess your heater's condition.
Many water heaters are made to endure a lot and almost all can be repaired. Your local installation and repair company will be able to advise you whether you should replace or repair your current unit. And you can trust their judgement.
By considering the above factors, you will be able to track down a professional repair and installation service. A company that guarantees high quality work and who is reliable.
comments powered by

Disqus