Why Location is So Important when Choosing a Home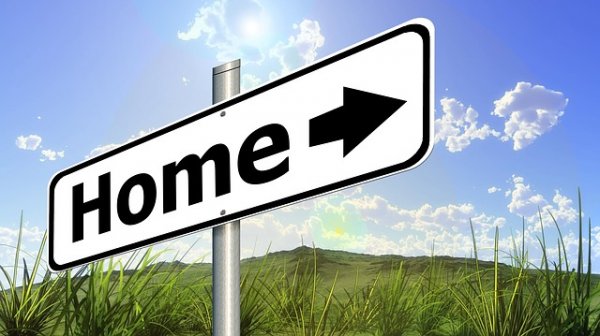 Moving into a new home is always an exciting time for anyone. Moving into a new home can also be a stressful and nerve-racking time. Everyone wants to make sure that the place they choose to live in is the best possible spot for their needs. Many people will also have special needs and considerations, like families, that need to be taken into account when moving into a new home. These things can make choosing a home to move into an overwhelming and time consuming process.
Of all of the concerns that people will go over when choosing a home, there is one that is commonly overlooked that can hold extreme importance. The location of the home is actually one of the most important deciding factors, but many people only give it a second's thought. The location of the home can change a lot of things, so it is actually one of the most important aspects to consider when choosing a home. Here are some of the reasons why location is so important when choosing a home.
Commute time
Commute time can completely change how happy a person is in their new home. Being too far away from work, school or commonly used stores and other items can cause anyone to spend too much time in the car and not enough time in their new home. Ideally, everyone should try to keep their commute times under 20 minutes to their most common locations.
Cost of living
Cost of living is another important factor that everyone should consider even before they begin looking for homes. New home owners need to make sure that they can not only afford the home, but also can afford to live in the location that the home is in. This includes necessities like groceries and gas, but also taxes and other home fees that might be associated with the area.
Safety of the neighborhood
Safety is a top priority for everyone when choosing a place to live. People want to make sure that they are safe in their neighborhood, and also that their new home and possessions are safe at all times. This can be found by checking crimes rates and the schools of each neighborhood.
Family concerns
Families have special concerns that need to be addressed when choosing a location for a home. Schools are one of the most important deciding factors. However, things like walkability, number of parks or playgrounds in the area, and the climate are all things that families need to consider more than anyone else when choosing a home.
Proximity to things to do
Everyone wants to be close to the action. For this reason, being close to things to do is a huge plus for any home. For example, many people like to be in a suburb just outside of the city to be close to city live and nature. Transverse mountain homes allow people to have the feeling of being one with nature while never being too far from the big city.
Image: http://pixabay.com/en/home-shield-directory-direction-479629/
---
More to Read:
comments powered by

Disqus