Handy Tips from Wagon Movers to Pack Your Expensive Items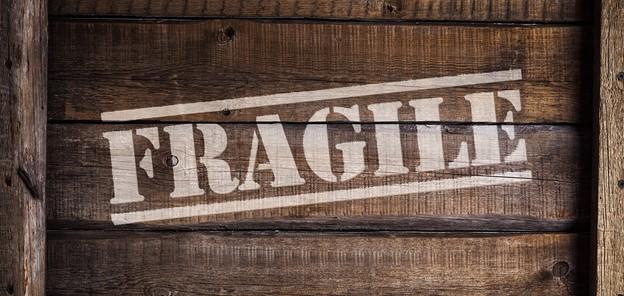 We know many households have a strong fascination to collect antique items and old curious which are highly expensive and at the same time fragile. Does that mean they do not change their homes?
Say if such a household needs to change their home, shift to a new big house, a new neighborhood and even shift to an overseas location - how will they do with those fragile items. There is no reason why the antiques and the collectibles should get destroyed or tarnished while you move. You just need a little bit of common sense and some basic preparations to keep the collectibles and the antiques as good as new.
No matter where you go, your possessions need to stay safe and guarded at all costs. Whether you are moving across the town or overseas, Padded Wagon movers advise you to have these basic items. And we have listed them for you as follows:
Good quality packing boxes
Dispenser and the packing tapes
Packing materials such as bubble wraps, old towels, and newspapers
"Fragile" or "Handle with Care" labels are also necessary
Types of microfiber cloths
Packing paper and the varieties of packing peanut
Corner protector for artworks and mirrors
Comes with moving blankets
Furniture pads to comfort your furniture
Type of glassine which is similar to plastic wrap and it helps to protect your items from air, soot, and water. One can buy these rolls at the local craft stores with ease.
We have assembled some of the best antique and collectible care tips to keep your items safe during the moving days. Hope this helps you to stay prepared. These tips are so handy and helpful that the future will thank you.
Look for some good quality packing boxes
You will come across several options when it comes to packing boxes. It depends on the quality material you have chosen. You can buy those packing boxes or maybe a second hand.
At times it is good to borrow these packing boxes from your friends and families who have shifted earlier or recently shifted to a new neighborhood.
Try to reinforce the packing boxes
You need to reinforce the bottoms of the boxes with a large number of tapes. In case you are carrying heavy items or very fragile these tapes will act as padding. One can do this easily with the use of two extra strips of tape.
When you hire a professional removalist or a wagon mover, do inquire properly about the materials they use to pack the stuff. Even you can go through this article on medium: https://medium.com/janio-asia/packaging-101-how-to-package-products-for-delivery-ec78a4e632ba which directs on the things to notice when packaging is being done.
Padding and protection
Do you know those fragile items can be easily packed with cushioned materials? The packers and movers company do provide these materials, but it is always to keep some additional stuff in hand.
So what are considered the padded materials for packing? It includes bubble wrap or newspapers, foam. If you want to recycle some of the items available easily at your home, then put to use those old t-shirts, towels, linen, etc to protect your breakable items.
However, make sure that whatever padding material you use, they should be clean.
Look for unique boxes
Packing your stuff in unique boxes, especially the large flat items like mirrors and paintings is really helpful. You can order these boxes online. Even you can get them from the professional removalists you hired.
In case you have already hired a professional, make sure to ask them for some corner protectors so that it adds an extra layer of protection for the larger and flat collectibles.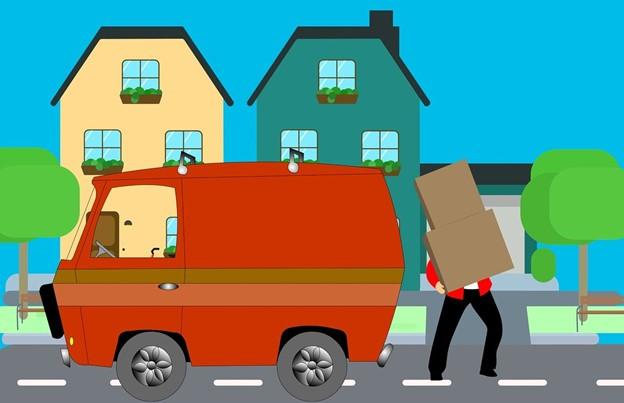 Put label on everything
It is important to label the packing box which is going to contain the fragile and breakable items with the word "FRAGILE" mentioned in a label. Spread that label across all the faces on your packing boxes.
It is often best to write the tag of "FRAGILE" with a permanent marker on the box itself. You can use labels as well, but they should be of high-quality.
Try to make the letter as big as possible so that even a tired removalist team member can see it.
Make sure to warn your removalist
No matter how good and how professional your removalists are, but they never possess psychic abilities. So before you face any loss with your fragile items, make sure to warn them and inform them which items or boxes need extra care and how to handle them.
Try to do this verbally. It is important to ensure that each box is marked very clearly with the word FRAGILE. You can also use labels.
Be careful while packing your magazines and books
There are several paper-based items at your current homes. This includes books, magazines, some old manuscripts, etc. which need ultimate care. You can place the books, magazines, comics, or manuscripts in the storing plastic sheets which are often referred to as Mylar bags.
Those bags are quite popular as they protect the materials kept inside from moisture, insects, and normal wear and tear. Read here the reasons as to why mylar is the best option over others to store your delicate books or comics.
Look for an extra layer of bubble wraps
Do you know using an extra layer of bubble wrap while you are packing to shift from one place to another is always advisable? Do place the extra layer on the reinforced box's bottom. It is mostly done for heavy items.
You can cut off those extra 2 to 3 squares and even place them at the very bottom of the packing boxes.
Disassemble the parts which you can
If you have some huge antique furniture whose parts you can disassemble, then do it soon. If it is possible since it assures easier transit. But that does not mean that you will dismantle anything that is not fit for. If the furniture is too old to handle, then don't opt for disassembling.
Try to find out those small items at your home which will be easier to dismantle and hold them back together when you reach the new neighborhood. This might include drawer pulls or casters. Do pack the furniture separately.
Taking care of the metal items
As you are an antique collector you are sure to have those amazing metal items and decor pieces at home. They come in varying sizes and different weight and durability.
Some items in metal include silverware, lamps of copper or brass, tin toys, brass soldiers, flower vases, etc. They are sure to get scratched or damaged when you are moving.
You can easily protect these items by placing them inside a bubble wrap or maybe inside a box filled with styrofoam peanuts. You can also wrap them in old cloth or linen.
Carefully pack the hollow items
Some of the antiques do come with a hollow inside. For example, vases, ceramic utensils, or decor objects all need to be nicely packed. We recommend filling in the hollow center.
Stuff them inside with the help of newspapers or bubble wrap and place them inside the boxes that are surrounded by foam.
Do pack away everything valuable before anything else
It is the best way to keep all the items that are valuable and expensive for packing on one single day. Especially those antiques and collectibles that cost you dearly.
This is one of the best ways to ensure that your precious family treasures are properly packed.
Do make sure that you have packed all the necessary and expensive items way ahead of time before you move to another house.
Wrapping Up
● For those who are opting for DIY movement from one house to another:
If you are opting for a DIY move, make sure to isolate the collectibles so that they have a fewer chance of tripping over or get damaged. You need to store all the mirrors and the art or painting in an upright manner.
Do not try to stack up to anything on top of each other so that to keep your furniture in a well-protected manner. There are chances when you can also apply dollies to move any type of heavy antiques or furniture from your house to the wagon.
You should also consider the application of additional moving blankets once antique and collectibles are packed in the wagon before you roll on your shifting.
● For those who have thought to hire or already hired a professional movers and packers
With all the tips shared above, you can ensure that the packaging and padding are taken care of. Along with that, it is important to have a conversation or hire a professional removalist company.
Hire someone with a good reputation to move the antiques, collectibles, and valuables. You need to spend the extra dollars to help protect the heirlooms and collectibles for future days.
If you got a moving or shifting coming up in the recent days be sure to check out these amazing tips from us.
comments powered by

Disqus