How to Pick the Best Fencing for Your Yard – Invisible vs Traditional Fences
When building a new home, there is a lot of thought that goes into the interior floorplan, design, and finishes, but just as important is what you do with the exterior and your yard space. For many people, a fence is an absolute necessity in order to keep kids and pets safely contained and even for the privacy factor. Deciding that you want to build a fence is only half the battle though, as there are so many different styles and materials to choose from.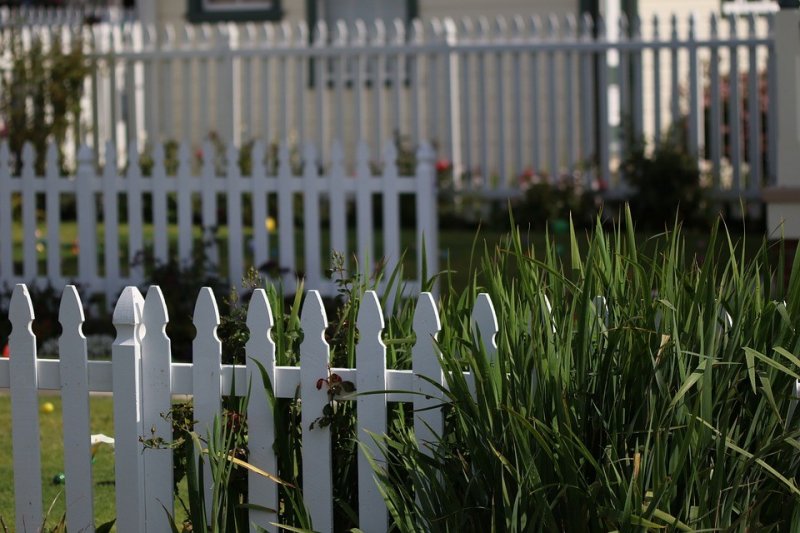 Here we'll take a look at the pros and cons when it comes to invisible vs traditional fences so that you can choose the one that best matches your needs and lifestyle.
The Pros and Cons of Invisible Fencing
Invisible fencing is a style of fence that has really been catching on as of late. Homeowners can choose to have this style of fence in just their back yard, front yard, or both. The way it works is that you start by installing a home base, which is the boundary line. From there, electrically charged wires are then placed about three to four inches under the ground. A transmitter is then installed in your garage or home.
This style of fencing is meant for those who own a dog and want to keep the dog contained within their property line but don't like the idea of a traditional fence. When the dog is sent outdoors, you need to place a special collar on them that houses a transmitter. If the dog crosses the boundary line, the collar will then alert them with a deterrent shock.
The big benefits with this style of fencing is that it won't obstruct your view, there is very little damage done to the property when installing the fence, and it's relatively quick and easy to install. The biggest con with this fence is the fact it won't do anything as far as offering privacy and if you have small kids, it won't keep them contained and safe in the yard.
The Pros and Cons of Traditional Fencing
A traditional fence refers to wood fences, chain-link fences, picket fences, and wrought iron fences. Because there is a physical structure that is erected, it will offer safety as far as keeping kids and pets contained. At the same time, depending on the style of fence you choose and the material, it can also offer a sense of privacy. For those who live in a neighborhood where the houses are close together, that added privacy can make a huge difference.
If you plan on having a pool built, a traditional fence will most likely be necessary, at least around the pool area, as it is a safety feature.
As for the cons, this style of fencing can be pricey depending on the material and the amount of fencing you need. It also creates a lot more mess when putting it up, and for some people it can be seen as an "eyesore".
What Makes Sense for Your Needs
At the end of the day, choosing the best type of fence is all about determining what you need the fence to accomplish - what its purpose is. From there, the choice will be much clearer.
---
More to Read:
comments powered by

Disqus