How to Remodel Your House on a Budget?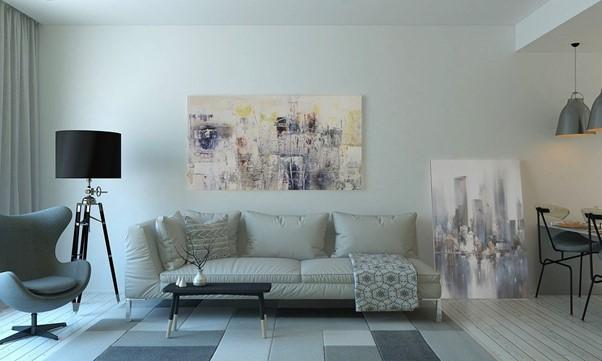 It's a challenging task to blow a fresh soul into your ancient home. This job is especially frustrating when it requires more money than you're willing to spend. There's nothing wrong with creating the house of your dreams. But people aren't comfortable with huge bills after the completion of the renovation. Here are some tips for home remodeling enthusiasts. We'll tell you all about home remodeling done on a budget. These economic improvements are sure to satisfy your desire for innovation.
MAKE A LIST AND MANAGE THE PROJECT
You need to write your renovation aims and objectives as a list. It is the last you'll hand over to your contractor. It should contain all the structural and cosmetic changes you've proposed. List-making allows the contractor to give you a reasonable and realistic quote. If you wish to manage the costs of remodeling, act as the project manager. You'll then control the materials and organize the labor during the process. Taking matters into your hands, empowers you as the homeowner.
RESUE MATERIALS TO FULFILL YOUR RENOVATION NEEDS
You need to be clear on one specific point, i.e., the reason behind remodeling. What is so drastic about the living situations that you now want to change it? Perhaps, you need to modernize your kitchen or want more space in the bathroom. Make sure what you precisely need before you hire contractors. Recycle the material of the house to make the remodeling process cost-effective. Reuse the bricks, roof tiles, and other stuff to save money on refurbishing your apartment.
KEEP A ROOM FOR YOURSELF AND YOUR FAMILY
Renovation is a messy procedure, and it might take even weeks to finish. You need to allocate one room for your family. Some call this a "renovation-free zone." You can fill this room with supplies such as beddings and toiletries. If your bathroom is undergoing renovation, you can set up a temporary bathroom. It's better if you can also rent a self storage unit to put your valuables there temporarily. These storage spaces are ideal places for your domestic stuff's safekeeping.
KEEP A CLOSE EYE ON THE BUDGET
Your budget is the rock upon which you shall establish your renovated apartment. Don't stray away from the costs you've already assigned to different tasks. But we all know some unforeseen circumstances will compel you to spend more. That's why you must allocate at least 10% of your budget for these unexpected expenditures. Hence, you must find the most cost-effective methods to remodel your house without compromising the job's quality.
SHOP AROUND FOR SUPPLIES
Gather materials and supplies for renovation to get the best deal possible. Don't be tempted by a tradesperson's splendid website or costly services. Silk brochures or vulpine sales representatives don't promise quality supplies. Proper research is necessary to purchase quality material. Spend some comparing costs of appliances, flooring, countertops, sinks, and basins. Don't just check for prices online and conduct a physical investigation at your local home improvement retailer.
GET MORE THAN ONE QUOTE
Contractors' bids can differ outrageously from each other. That's why experts recommend obtaining bids from more than one general contractor. Also, ask around your friends to tell you a trusted professional company. Don't go for the cheapest guy as cheap doesn't correspond with quality.
USE NATURAL AND EFFICIENT MEANS OF RENOVATION
Resizing the kitchen or maximizing the bathroom won't fulfill your remodeling needs. It would be best if you focused more on expanding the efficiency of the entire room. Replace shelves with cabinet drawers to reduce the wastage of your precious space. Can't spend on windows? Well, you can always allow the natural light to brighten your house. Try renovating your front door by painting over it. Such obvious improvements upgrade the building's domestic looks and attract potential buyers.
UNIQUE DECORATIVE MEASURES
Decorating your house with traditional ornaments give it a unique look. Simple objects such as candles and mats economically contribute to your apartment's enhanced aesthetics. That's how you can transform your humble adobe into a luxury building without stressing your budget. Hang posters and paintings to increase the beauty of your home—no need to spend too much cash on buying exquisite paintings. Many websites offer cheap but glamorous posters and portraits.
DON'T REPLACE IF YOU CAN REFURBISH
The art of painting over the room comes quite handy during home remodeling projects. It's not expensive, yet it gives your apartment a fresher face. The right mixture of color and texture can even make your kitchen/bathroom appear to be more significant. Another cost-effective method is to refinish your bathtub instead of replacing it altogether. Bathroom renovations are an integral part of remodeling projects. Hence, you need to be careful about remodeling it completely if monetarily possible.
GET A NEW CARPET
Want to improve your living room? Just purchase a new carpet, and it'll add to your apartment's beauty economically. Try to choose a rug with a color matching the texture of your walls. The carpet doesn't need to cover the flooring in its entirety. Even a smaller rug shall suffice the needs of an improved hall.
CONCLUSION
Most Americans opt for small-scale domestic renovation projects. Most of them preferred to spend $5-10 thousand on house remodeling in 2018. Only 25% of them decided to spend $10-25 thousand on such undertakings. These statistics show that budget-friendly renovations are popular in the United States. The tips mentioned above shall guide you on economical ways to remodel your apartment. These tricks will gracefully beautify your residence and transform it into a better home.
---
More to Read:
comments powered by

Disqus