7 Interior Design Ideas for Your Newly Built Home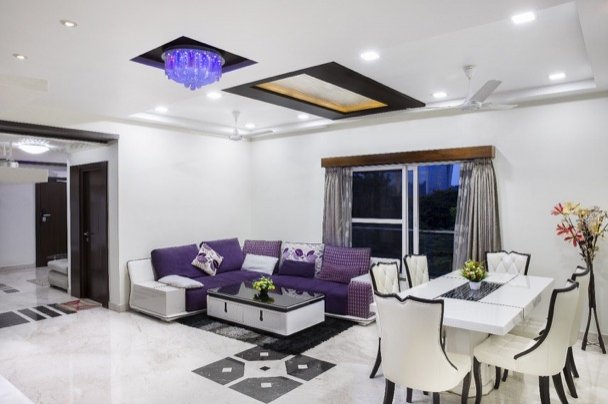 Building your new home requires meticulous planning, especially if you are turning your dream house into a reality. Aside from its architecture, the design of its interior adds up to the overall look and feel of your home.
Most, if not all, interior design styles have had iterations throughout the years, making it hard for people to choose which design is suitable for them. In choosing a design, homeowners may want to consider a design's functionality, timelessness, and how it suits their personality. Furthermore, choosing the right interior design style according to your preference is vital to redesigning a house is tedious and costly.
We list down seven notable design themes to provide you with the right interior design ideas perfect for your home.
Bohemian Style
This decorating style has varied through time and is usually hard to differentiate as it has taken cues from other design styles. Bohemian style in interior design can be described as eclectic, retro, and has a hippie feel, making it somehow random-looking.
The word 'bohemian' actually comes from the French word for gypsy and embodies an ingenious and dynamic lifestyle of a comfy living space. If you love adding trinkets, cloth patterns, and artsy items in your home, bohemian style in interior design might just be best suited for you.
Farmhouse
There are only a few design styles that will allow you to extensively personalize, and farmhouse style is one of those. Farmhouse style makes is usually described as classic, elegant, and comfortable, and sits close to an organic vibe. It lets you pull off a modern vibe without removing any vintage furniture you may already have as wood and other natural aspects are welcome.
It implies the simplicity of life without compromising on comfort, giving an eccentric and warm mood to your house.
Scandinavian Inspired
Throughout the years, this design has continuously evolved and remained prominent among homeowners. This style makes finishing touches seamless because of its simplicity without compromising elegance by making use of plain white walls and intricate furniture. Anyone who has a passion for interior design would definitely fall in love with its light yet classic ambiance.
Since the Scandinavian interior is simple in essence, it won't be hard to render its flawlessness. Although true Scandinavian design dates back to the early 90's, it can complement any personal style preference up until today.
Urban Modern
Urban modern style has a streetwise ambiance with a cozy twist. Artistically speaking, this design takes cues from the busy city life, without leaving out the feeling of a refreshing environment, and results in a peaceful ambiance.
Sure, there are designs that aim to have a relaxing feel, but the unique atmosphere this design gives off makes it as a remarkable style.
Mid-Century Modern
Combining contemporary design with a touch of nature can be complex, but this style makes it possible and easy. Since this design uses organic and trendy materials, it became common among homeowners and designers alike. Additionally, its timeless quality makes it more appealing to millennials and other generations.
The design can make your house a place where synthetic design and natural aesthetics intersect, giving your home a good balance between these elements.
Shabby Chic
Differentiating this design style is rather easy. Characterized by pastel colors and lace cloth trimmings, this design usually looks feminine and elegant. This design also welcomes its homeowner to customize with pillows, flowers, vintage-looking furniture and décors.
Although this design can come off as messy, it works by eliminating an empty feeling, making for an intimate ambiance for your home.
Nautical Décor
Nautical Décor's ageless approach is closely associated with, as you've guessed it, sailing. Characterized by hues of blue and white, this design style makes extensive use of plain painted walls, earthy accents (usually wood, rope, and leather seats), and nautical trinkets. This design is also usually characterized by windows, letting natural light flood indoors, while providing a view of the surroundings – perfect for beach houses and homes in coastal areas.
Choosing the right interior design theme for your home shouldn't be taken for granted. After all, your home will become a representation of who you are. Welcome your guests into a well-thought-out living space that reflects your personality without compromising comfort, and let your home become a place where happy memories are made.
comments powered by

Disqus