Enjoy the Best of Your Private Cinema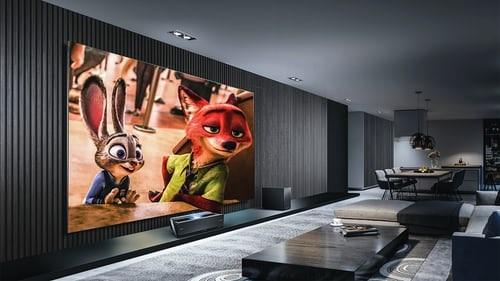 Central Coast is located north of Sydney, with a growing population of 333,000 residents. The city is considered the third-largest metropolis in New South Wales bounded by the Watagan Mountains, Lake Macquarie, and Hawkesbury River. Most homeowners in this city love the idea of having a home theatre. The only problem with most installations is those that are done by non-professionals because they are prone to errors during the process. And with many options, the whole experience becomes overwhelming.
Consider those home theatres as hefty investments, with the design and installation part of the whole process. When you want to have a flawless viewing space, you need to make sure it is done correctly and professionally. Here are some factors to consider on your home theatre installation in the Central Coast.
Expert Installer Takes Account of Every Detail of Your Home
One of the most important aspects of having a home theatre installed is a good viewing position. Without proper experience, we often go with our hunches, which do not provide a suitable screen display. A professional installation team evaluates all available space and can suggest which areas provide maximum screen viewing capacity.
This is always under what you want and the optimum viewing experience you can get. Also, sometimes seeking advice from professionals will help you decide on the right screen size to outfit your private theatre.
It is not always about the size of the screen, but what fits the room space. In most cases, big screens are not always the better choice when you have a small space. Getting help from professionals is always critical when you want to invest in the right theatre system that perfectly fits your home.
Get the Right Setup and Layout Design
If you want to achieve the right level of satisfaction from your entertainment system, you need the assistance of professionals who can arrange the whole component perfectly. Professionals consider the acoustics of the system and determine which part of the room creates the perfect bass and reverb.
When it comes to home entertainment systems, the layout either makes or breaks the entire system output. You won't get quality visuals if the screen directly faces the window, nor would you get the best sound impact if the sound system is muffled.
These are all essential elements needed to provide you with the right viewing experience. DIY home theatre setups do not take these elements into account, diminishing your viewing capacity and enjoyment.
Keep the Running Wires and Cords Out of Sight
One of the most annoying sights you will see in any home theatre installation in the Central Coast is the running cords, which keeps your eyes transfixed. Professionals are adept in building a system where every unsightly component, including wires, are kept well hidden.
It is something you will find hard to achieve, especially if the cord is short of reaching the location of the power outlet. Dangling cords are not only a mess but also potential hazards to young children.
A technician will be able to relocate a power outlet, so you are left with a seemingly wireless home theatre system. It is even more beneficial to hire a professional home theatre installer because they ensure that everything runs smoothly and as intended.
Taking your entertainment experience in the Central Coast comes from having each component configured. A professionally installed system allows you to get the most out of your investment without putting extra costs on your wallet because of improper installation.
Author bio:
Reba Webb is a farmer of words in the field of creativity. She is an experienced independent content writer with a demonstrated history of working in the writing and editing industry. She is a multi-niche content chef who loves cooking new things.
---
More to Read:
comments powered by

Disqus