How to do a Spring Clean the Right Way
Spring is finally here and now is the perfect time to give your house a nice top to bottom clean. For some, this might be part of the spring ritual, and for others, this might be a great way to spruce up their house if they were intending on putting it up for sale. Whatever your intentions, here are a few simple tips that will allow you to do your spring clean right and with minimal effort.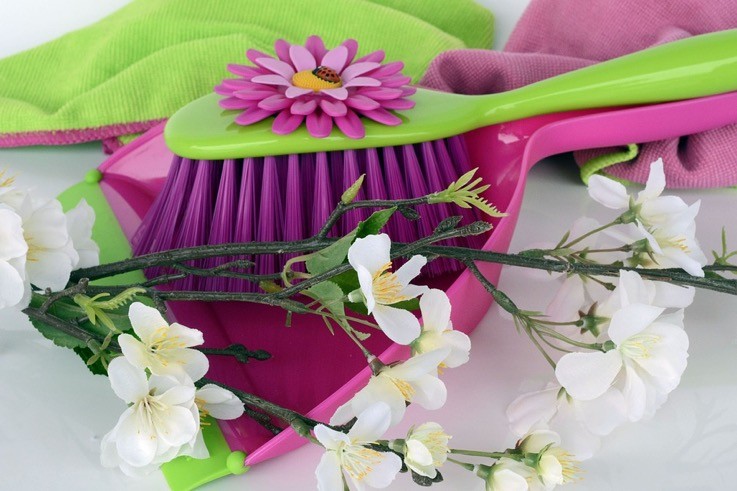 Don't Try to Tackle Everything at Once
One of the biggest mistakes you can make is trying to cram everything in one single weekend. This is not only a great way to burn yourself out, but chances are the job will end up getting rushed. Have a clear list of priorities beforehand and make sure that these are taken care of first. And don't worry if everything isn't done on the first weekend; there's always next week.
Go Room by Room
It's better to focus on one room or area of the house at a time and make sure that everything is done until you move to the next. And also, try to keep cleaning rushes short; about 2-3 hours at a time max. But always make sure that you complete each task completely before you move on to the next one.
Out with the Old, in with the New
This is also the time to get rid of stuff you don't need anymore. Excessive clutter can weigh you down and has much more of an effect on you than you might imagine.
Clean up your closets and separate items into four categories: put away, trash, give away, and store. Put away stuff are items that you might need on a regular basis but don't actually fit in the room. You have to find a place for those. Give away stuff can be donated to charity, a relative, or put up for sale online or through a garage sale. Store is for things that you don't use often, but can't give away, and trash is for stuff that you don't need and has no value anymore. This will allow you to reorganize quickly and maximize the value of what you have.
Take Care of that Lawn
If you're living somewhere that gets a lot of snow, you know that spring lawns aren't always a pretty sight. If you've been using a lot of salt or de-icing chemicals for your driveway, make sure that you apply some gypsum to the areas of your lawn that might have been in contact with them.
Then, you should start removing any of the litter that has made its way onto your lawn. Rake the leaves and make sure that you remove any pine cones or debris. You also have to check for signs of snow mold and carefully rake the area to allow it to dry. If you want a few more tricks on how to clean up your lawn after winter, you can check out this spring cleanup guide.
Conclusion
So now that you know how it's done, it's time to take these scrubbers and go to work. Follow these few tips, and you'll be able to get your home clean and shiny in no time.
comments powered by

Disqus