How to Make Your Home and Business Less Costly to Run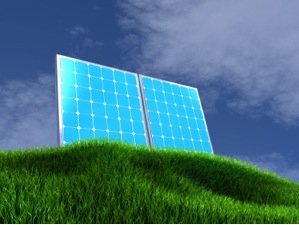 Running a home, and indeed a business, can be a costly endeavour. One of our biggest concerns in recent years is the advancing cost of our energy bills. If you have a home that is run using gas or electricity you will have seen the increasing price of living and many people are looking to offset this with alternative ways of saving those pennies. Here are some guidelines to making some much needed savings.
Have an Energy Efficient Boiler System:
All homes and businesses need to ensure that they are heated in the most efficient way possible. It is after all one of the most expensive elements of a house. Replacement boilers are an expense that many people look to avoid, but sometimes it is cheaper to replace an old an inefficient boiler system in the long run. If you have a heating system which is old and inefficient, the likelihood is that it is costing you more to run than it will cost you to replace it with something much more beneficial. There are many options these days when it comes to heating systems and you may well be surprised at the costs. Do your research and speak to the experts about air source heat pumps prices and how air source heating is an efficient method of heating your premises.
Make Sure You are Insulated:
Much of the heat in a home is lost when there is no need for it to be. Taking the time to check your home or business and making sure that there are no gaps or cracks through which the heat you are paying for can disappear is well worth the effort. Sometimes a building might need some basic repairs and a little tender loving care to ensure that all of the heat stays in. If it is an old building it may be that it was never properly insulated. These days insulating a home properly is a quick and painless thing to do and need not cost the earth. There are plenty of grants from the government and organisations encouraging energy efficiency which will enable you to properly insulate your home for a low cost, if it costs you anything at all.
Look at the Alternatives:
These days you are not just limited to gas and standard electricity for your energy needs. There are many alternatives available to you. Just look at the growing use of wind turbines for providing energy supplies. It is always worth spending some time looking into all of the alternative options which are available to you for supplying your own energy. You even have the option of selling the energy that you don't use back to the power grid and making a profit. Things like solar panels are easily installable options which can pay off in the long run.
Don't just sit on your laurels and assume that your home or business will just run itself. Make sure that it is operating in the best way possible for both you and those around you.
Image courtesy of Salvatore Vuono/FreeDigitalPhotos.net
---
More to Read:
comments powered by

Disqus