Modern Interior Décor Style Ideas for Your Living Room
The interior décor style of a living space should reflect the inhabitant's lifestyle, personality and flair. Some elements to consider are budget, functionality, color preferences as well as accessories and trimmings.
Some homeowners may prefer minimalistic embellishments with bare, natural surfaces, while others might wish to feature contemporary skirting board styles, architraves or elaborately styled window moldings and trimmings.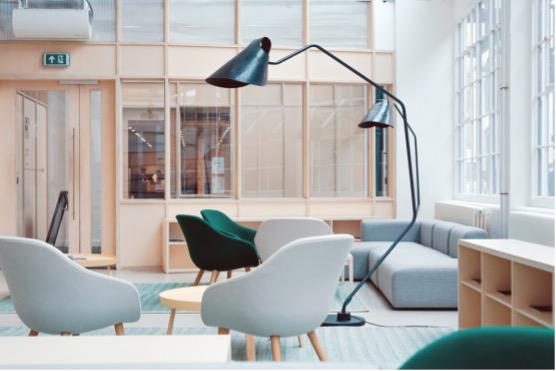 DÉCOR STYLES
Interior design can be a complicated and costly business. Knowing what you want and how to achieve a pleasing over-all result is priceless.
Traditional
Traditional interior design is modeled on sophisticated eighteenth and nineteenth century European styles of decoration. Traditional décor is always symmetrical and artfully arranged around a central point of focus. This scheme employs lush, vibrant tones and dark wood paneling against a neutral palette. Built-in wall units craftily compliment historically relevant, colorful topical pieces are thrown into the mix in pairs, if at all possible. Ceilings are gilded with elaborate architectural detail or feature sunken, coffered panels.
Furnishings tend to be heavy but elegant antique pieces, covered in expensive textiles such as silk, cashmere or velvet. However, some decorators prefer using more comfortable cotton and linen fabrics for the task.
Modern
Using a modern perspective in interior design is more prevalent in the social media pages than in real life. This style features a no-clutter approach and can come across as stark or dreary. However, designers spruce up the neutral, monochromatic choice of shades by adding bold, asymmetrical features, geometrical patterns, rugs and clever angles and lines to soften the look.
Furniture is fashioned into basic shapes and made from metal, chrome or glass to visually simplify and polish surfaces. An open floor plan is preferred and allows for selected, quality art pieces to be displayed as subtle decoration to complement the black-and-white configuration.
Contemporary
Contemporary design is a popular choice for modern property-owners. This class of decoration favors open spaces and natural light to create unusual layouts and elegant living areas.
Designers apply textured, natural fabrics and metallic statement pieces against a light-colored background to create a tasteful room. Furniture may include wood in very light or very dark tones, but elaborate detail is kept to the minimum.
Other barely-there décor styles include mid-century modern design as well as the minimalist style of interior decoration.
Transitional
Transitional house scaping incorporates elements of traditional, modern and contemporary styles of decoration. Designers use a selection of textured elements such as wood, glass, lacquer, rattan and metallic tones to accessorize the natural color scheme. Curved furniture with stark finishes and carefully selected conversational art pieces complete the desired look.
Shabby Chic
Designers who prefer a softer, more feminine project outcome applies elements of shabby chic décor. Application of vintage fabrics, distressed finishes to furnishings and floral prints perfect this sophisticated style. The white and pastel palette is complemented by flimsy light fittings, wall hangings and skillfully whitened floors that showcase the inherent grain of the wood.
Industrial
In stark contrast to shabby chic, industrial décor relies on hard angles and raw, unfinished surfaces such as brick walls and exposed pipes and wires to make a statement. The trend originated in the 1990s when abandoned warehouses and industrial spaces were converted into stylish living quarters.
All furnishings and accessories are chosen for utilitarian value rather than for aesthetic appeal. The high ceilings and large sectional couches on the bare, stripped, concrete floors complete the eerie, rustic feel of the expansive spaces. Although this arrangement can be perceived as unfriendly and cold, an artful arrangement of lighting and vintage novelties and objects can add color and warmth to the area.
Eclectic
An eclectic design plan incorporates a variety of contrasting colors, furnishings and materials to decorate a room. This style can be difficult to pull off and may lean toward becoming disordered and cluttered. However, a skillful decorator will be able to tie all the elements together while complementing the grounding neutral tones.
The finished product aims to display contrasting trends, different styles and different time periods into one cohesive theme.
Farmhouse, Rustic and Craftsmen Styles
These three design styles are very similar in ways. They incorporate elements of wood and natural materials while keeping it simple and snug. Reclaimed beams adorn high ceilings while the floorboards are of polished, shiny, recycled wood.
A fireplace has a prominent position in these types of dwellings and decorators find inspiration from the colors and textures of nature.
Scandinavian
Scandinavian décor is based on symmetry. Bright colors combined with a white background offset light wood floors and accessories to create an uncomplicated, stylish abode. Large mirrors give a sense of vastness and complement the sparse, carefully chosen artwork adorning the walls. Organic material and natural accessories complete the gentle, homey feel of this living area.
Asian
Asian decorators employ asymmetry to beautify living areas. Themes refer to nature and include chinoiserie (Chinese motives and techniques), as well as Japanese inspired tokonoma alcoves to display valued art pieces for appreciation. The walls are curtained or paneled using natural materials and simple, clean lines. Keen on learning more about other décor styles? Check out this list: https://www.homestratosphere.com/interior-design-styles/.
Other interior design ideas include tropical, southwestern and Victorian.
Southwestern houses boast casement windows with ornamental grillwork prominently on display, while Victorian establishments rely on textured walls and heavy, elaborate furniture to complete the picture.
Vintage is not fully regarded as an individual style, but incorporates creative, versatile antiquated pieces that evoke memories of a rich history of refinement and opulent style.
For those interior designers who enjoy a bit of disarray, bohemian décor is the way to go. This style has the feel of adventure and a carefree lifestyle as evidenced in the bold, loud displays of colors, textures and patterns.
Modern men and women tend to bask in luxury, opulence and trends. If none of the aforementioned décor ideas appeal to you, give Hollywood Glam a go. The over-the-top, bold blends of turquoise, red and purple may just awaken the superstar in you.
---
More to Read:
comments powered by

Disqus