3 Fencing Styles to Consider for Your New Home
A fence is an essential component in every home. It can be used to enhance privacy, keep away the neighbors' pets and boost the security of a home. Additionally, when you have a fence, it will be easier to control the movement of your pets and kids in and out of your compound. A fence around the pool can also prevent accidents with little ones and pets around. Finally, a well-designed fence boosts the aesthetics of a home. There are different types of fencing styles you can use for your new home. The most common ones include: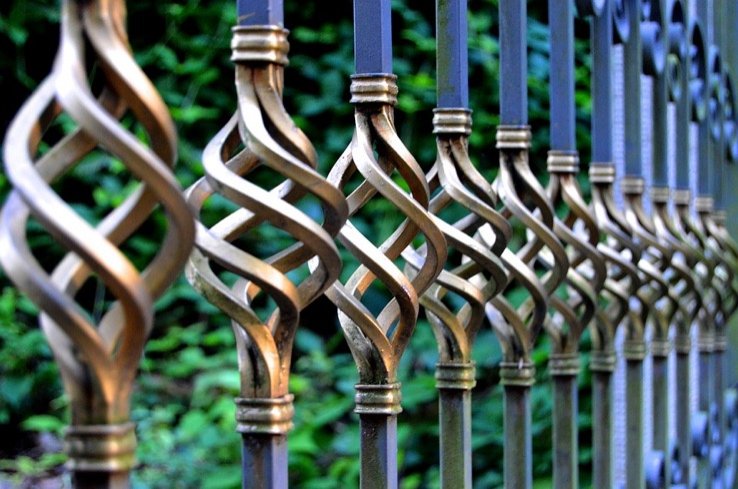 Chain Link
Chain links, both galvanized and black vinyl coated, are among one of the top fencing materials recommended by the fence specialist website northlandfence.com. It is the best option for homeowners looking for a low-priced fencing option. Additionally, installation is super-fast and there are no maintenance costs. The fences are built to last for long without painting. The durability can also be attributed to the fact that they do not rot and cannot be destroyed by pests.
Galvanized chain links have an added protective layer that keeps them from rusting. Vinyl coated fences still have the same but with an added layer of vinyl to boost the aesthetic appeal. Therefore, homeowners looking to beautify their homes should consider the vinyl coated option.
Ornamental Wrought Iron
These are fences made of iron, steel or aluminum, and are coated to prevent rust and chipping. Ornamental wrought iron is another excellent fencing style for a number of reasons. Firstly, it is the top fencing option with a great aesthetic appeal. Secondly, wrought iron fences are great for security because they are hard to cut, and the sharp tops make it difficult for someone to climb up. The fence therefore doubles up as an elegant and security fencing option for homeowners. Thirdly, it is highly durable and most fencing companies will give you a good warranty of up to 20 years. The fence can withstand harsh weather which ensures that it lasts for decades while maintaining their functionality and aesthetic appeal. Finally, it is a great investment that adds value to the property.
Stone Fences
This is another popular fencing option for homeowners looking for a permanent solution. Stone fences have 4 key benefits. One, stone fences do not rot and thus last for decades without losing their appeal. You won't have to worry about pests destroying your fence. Two, they are quite easy to maintain. Actually, you won't have to do anything to maintain the fence for a long time. Three, they can be designed to match or complement the exterior of your home. Finally, they offer great security and privacy. However, unlike other fencing styles, stone fences take a lot of time to build. Also, you can't move the fence once it is built and thus you need to think things through well when making that decision.
Those are the three key options you have for fencing your home. When choosing the right fence for your home, evaluate the purpose you want it to serve, your commitment to care and maintenance, and your budget.
comments powered by

Disqus