4 Kinds of Exterior Buildings for Adding Storage Space to a Property
Every property needs a good amount of storage space to accommodate the owner's belongings, but there are so many different approaches you can take to solving this problem. When you're certain you want to go beyond the typical attic, basement, and closet storage areas found in the home, there's going to be a decision that needs to be made regarding which kind of structure that would be most ideal, not only for the current situation but also for the layout of property as a whole. With that said, here's an overview of the four most popular external storage structures: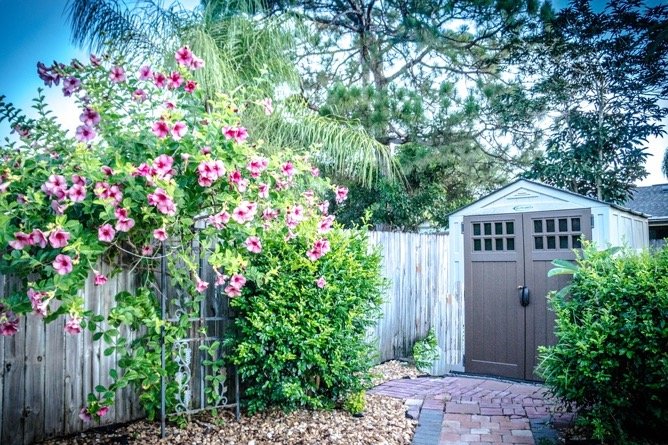 1. Hangars
Although hangars are obviously intended for aircraft, they're also excellent for outdoor storage of vehicles and equipment thanks to their spaciousness and high clearings. Furthermore, their relatively uncomplicated design makes them relatively affordable in comparison to other structures of similar size, and erecting a hangar is generally a more streamlined process than constructing a conventionally framed structure. SteelMaster hangars have become especially common in recent years due to their durability and design.
2. Workshops
Workshops are more ideal for craftsmen and hobbyists who want more amenities, fixtures, and functionality within their external storage area. These are great for storing larger pieces of tools and equipment, while also giving you a place to work on projects in an organized manner. Furthermore, workshops can make excellent man caves and backyard getaway spots. Most workshops have power and water routed to them, so that's a consideration to keep in mind when devising the building budget.
3. Sheds
Sheds are better for smaller plots of land, restrictive budgets, or property owners who simply don't have the need for an excessive amount of storage space. Their small size also makes them more affordable, easier to build, and flexible in terms of where you can place them. A shed can also be converted into a small studio or office at a later date.
4. Detached Garages
If extra vehicle storage is needed, you may want to add a detached garage. Alternatively, a garage/workshop combo can provide the best of both worlds – an indoor area for preserving your vehicle(s) and a properly equipped and organized work area. Garages are also recommended for properties where routine equipment or vehicle maintenance may be required, or where the weather is severe enough to require indoor storage of such equipment.
Other Structure Types
Aside from the above types of external storage buildings, you may also want to consider carports, warehouse storage buildings, covers and awnings, container covers, shipping containers, farm buildings, and Quonset huts. Ultimately, the type of building you opt for should be based on the current and foreseeable storage needs, property layout, budget, and material preferences. It may be wise to consult with a prefabricated structure provider to discuss and compare your most ideal options. If you're constructing the building for a client, you'll want to go over every possible option with them instead of allowing them to settle on the first storage building type they're leaning towards.
comments powered by

Disqus