Building Inspection Auckland Services, NZ: All You Need to Know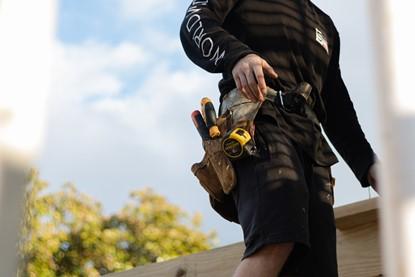 Also known as property inspection, building inspection is an important aspect within the property development industry. When you want to sell, renovate, or buy a house or property, it is important that you fully understand in what condition it is.
This doesn't only refer to the parts of the house that you can see with the naked eye. Inspectors need to visit and completely analyze the structure to ensure that it's safe to be inhabited or to advise on which parts should be renovated or changed.
If you're not too clued-up on what this procedure entails and why you need to consider getting it, here is everything you need to know.
What is Building Inspection?
Building inspection is more than just someone gazing over your property. It is a complete examination of the structure to check for any defects and serious damages. It is to ensure that the building is habitable and safe for everyone who might reside inside.
This kind of examination can either be done by itself or together with a pest control and other detailed inspections. After the process, the company who did the inspection will provide their client with an in-detail report and overview of the current state of the building.
Who Needs It?
You might want to take matters in your own hands and try to fix all problems yourself. Chances are you will need expert opinions when it comes to parts of the building that are not as easy to assess. People will use or need these services in the following scenarios:
When you want to buy a new property
When you want to renovate a current property
After you renovated a property
After construction of a building has taken place
This is not only to ensure that the building is inhabitable, but also to ensure that contractors have done their job to a high safety standard. It will also give you an idea of what the serious problems are of a property before you purchase it. Giving you the necessary information to plan renovations ahead.
When you know what the problems are, you will be able to negotiate a better premium on the retail price. Since you will have to pay for repairs once you've bought the house, you can negotiate a better price.
Before you want to buy, sell, or renovate a property it's good the get expert advice, as they'll be able to advice you on how the major structure problems might impact the property in the future. This will allow you to decide on whether it is a credible investment or not.
What Factors Should I Consider When Hiring a Building Inspector?
These professionals should be qualified and fully licensed in order to draw up and sign off a credible report. Experience is key when hiring one of these professionals, as a trained eye will be able to see problems that the inexperienced eye will not even notice.
Unfortunately, some homeowners who want to sell their properties will try to cover up damage and major problems with a fresh coat of paint and other cosmetic improvements. When you go to view the house, everything might look great, but a professional consultant will be able to see through superficial fixes.
The report you get from the consultant should also be in a format that complies to the New Zealand building code and act. Check out this article for more information on what New Zealand's regulations are for safe structures.
The Report
A detailed and written report will differ depending on the type of property they are inspecting. In general, the report will include:
General information on roof space and exterior, interior, and exterior of the property, space under the floor, and the site
Signs of asbestos, mold, electricity failure, and smoke detection alarm installations
Details on the carport, garden shed, garage, steps and staircase, water drainage systems, driveways, separate toilets and laundries, non-structural walls, fencing, and stormwater run-offs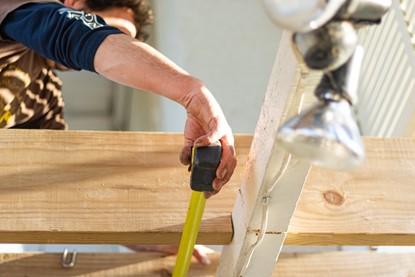 Additionally, the report should also include:
All your personal details
The date on which the inspection has been done
A summary of the condition of the property
The scope and thoroughness of the inspection process
A list of all problems that need to be addressed
A clear list of any areas or parts of the home that wasn't inspected and reasons as to why
Recommendations for further inspections that might include getting a structural engineer, solicitor, geotechnical engineer, pest inspectors, water and electricity supply inspectors, or surveyors
Experienced building inspectors will be able to provide reports that are in line with the country's building inspection's guidelines. For examples of experienced building inspectors, go to this link: http://castlebridgesurveys.co.nz.
What's Not Included?
It should be well noted that a building inspection is not a report that deals with every single aspect of the property. As a rule, it only deals with everything structural. These professionals will not be able to inspect things like:
Termite and other pests present on the property
Concealed damp-proofing
Carpets and lino flooring
HVAC systems that include heating and air conditioning
Plumbing
Swimming pools and equipment
Alarm systems
Smoke detector systems
Television and internet reception
In-home appliances like ovens, dishwashers, hot plates, ducted vacuums, and range hoods
Open windows
Chimneys, fireplaces, and open barbecue areas
Electrical wiring
It is important that you ask the building inspector whether they can help out with other additional assessments like electricity, pests, and water supply. Usually, these professional companies can recommend inspectors in those industries or they can work together to provide the client with one thorough report that covers all parts of the home and not only the structure.
To ensure that your investment does not result in even more expenses or that you overpay for a potential property, it is advised that you hire a qualified and experienced building inspection service in Auckland, NZ.
comments powered by

Disqus