How to Hire A Commercial Roofing Contractor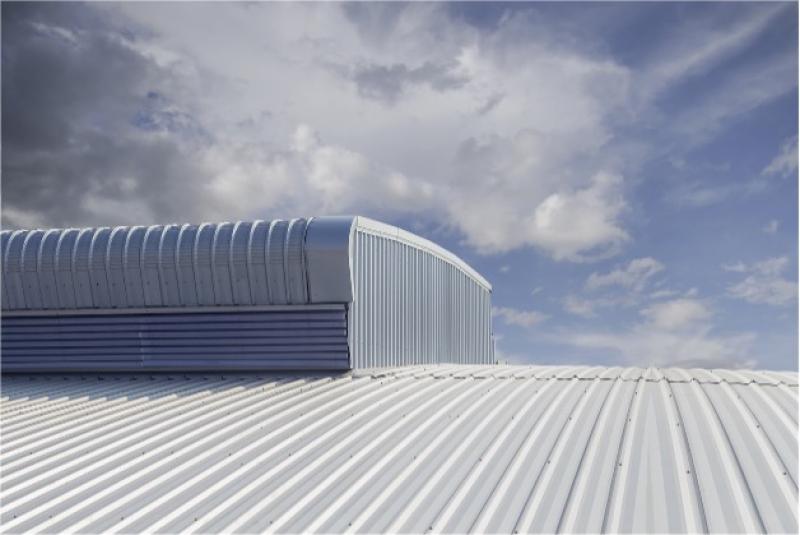 Every business facility deserves an 'update' from time to time. Commercial buildings often require more frequent and much more extensive repairs or renovations than residential ones. These jobs require considerable costs, but also the engagement of professionals.
Nowadays, the threatening crisis is there with every passing day. So it is really very important to look after your properties in the best way possible. That's not a job for an amateur nor someone working illegally. When it comes to roofing, even a tiny mistake can turn into a disaster.
You need someone who will preserve and improve the look of your commercial facility. Keep in mind that the roof matters not only as a cover and protection but also as something that increases the property value too. It's a significant investment, so you don't want it to be done poorly.
On the following page, see what it takes to become a roofer:
https://www.ucas.com/ucas/after-gcses/find-career-ideas/explore-jobs/job-profile/roofer
Know Who You Need
It's easy to hire a roofer for minor repairs, like missing or cracked shingles or clogged drainage. However, if you plan to install a new roof on your commercial building or improve the current one, you need a professional. That's why you should do some research before hiring a contractor.
Commercial roofers don't do the same job as residential ones. Their services are much more extensive, and the scope of work is larger. That requires additional equipment, knowledge of a broader range of materials and tools, and highly professional training.
Get Recommendation
Asking friends, relatives, and neighbors who have recently had roofing services is a good way to get recommendations. But you'll do that when you need someone to fix the roof on your home or garage.
When you need a professional to work on your commercial facility, ask your niche peers or other business owners. These people will be able to tell you whether the roofing company they worked with was a reliable one or not.
Suppose you have no one to turn to because you're new to business or in town. In that case, search for some online reviews. Read through the feedback and try to get some names. Look for local contractors, as that will cut hiring costs and provide you with immediate service in case of an emergency.
Check Business Legitimacy
Before you call the roofers up for more information and quotes, you should check their licenses. You don't want to risk getting in trouble with your local municipality because of a faulty job by hiring an unlicensed contractor. Even worse - any damage an amateur makes will be up to you.
To check licenses of contractors for commercial roofing Texarkana, TX, contact the local building department. See which permits are required for the kind of work you want to be done. Once you have this information, check whether or not the contractor you plan to hire has the right licenses.
Don't forget to check whether they're registered with your city or county. See if their certificates are up-to-date and by local and Texas state rules. Licensed roofers won't have any problem getting permits for your roofing projects. You can't expect that from someone working outside the law.
Work Background and References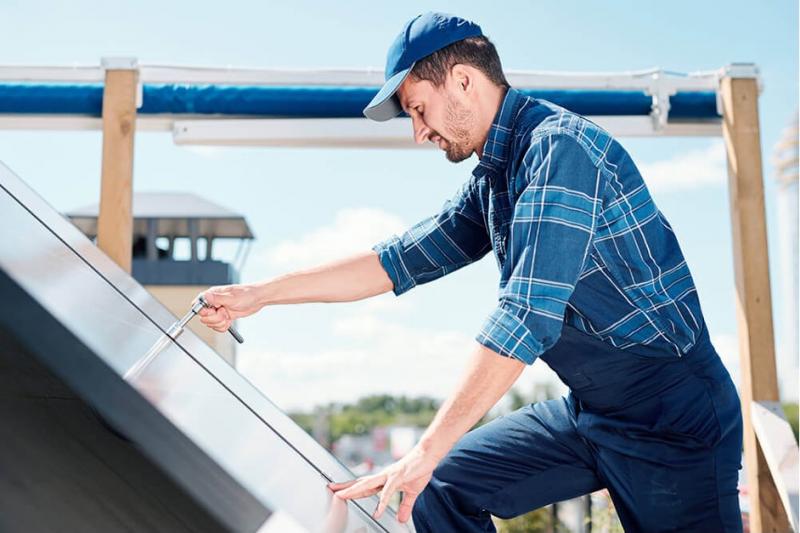 Before hiring a contractor, it's advisable to check out their previous work. It's crucial to know what work has been done with previous clients before you sign on the dotted line. Check if any of those were of the exact requirements and size as yours. Ask to see how the result turned out and whether the clients were happy.
If the roofer hasn't shown any previous work experience, you need to make some inquiries about their expertise. Look for proof of formal education, like courses and training. But whenever you can, hire someone with years of experience. Remember that quality work speaks volumes; so, you don't want to waste your time and money with a contractor who cannot deliver great service.
Another great tip on hiring commercial roofers is to ask for references. Check with the Better Business Bureau or a local trade group to see if any charges have been lodged against the potential contractor. Poor ratings or frequent complaints are red alerts to skip the contractor and move to another one.
Get Several Bids
Another critical factor is the price. This is probably the most crucial part of choosing the commercial roofer. If you want to save money, you might want to look around. But keep in mind that roofing is not something to cut corners on. The cover of your facility has a great impact on your entire business. You don't want it to be done poorly.
But you should compare quotes from different roofing companies. Price can be just a stakeholder, so you have to get into details. Ask about the materials to be used, work methods, deadlines, and anything else that can make a difference. Inquire about the warranty as well.
Coverage
Commercial facilities are usually tall. People working there must have the proper equipment, know safety procedures, and be familiar with the job they do. The last thing you want is to be in charge of roofers who got hurt on your property.
It's also essential to check whether the contractor is insured and bonded. Working at height requires full caution and focus. And while roofers are solving your problem, they may accidentally damage something. That will require additional costs from you.
If you hire a licensed contractor, your costs will be refunded. The same goes if the repaired or installed roof collapses or leaks during the warranty period. Always communicate openly with the contractor to ensure that you are getting the best value for your money. Yours and your properties' safety should always be top of your list.
Keep in mind that you'll also need to do many things before deciding and starting negotiations with contractors. It may seem like a tall order, but it's actually quite easy if you keep in mind the tips mentioned above.
---
More to Read:
comments powered by

Disqus