Make Your Rental Property Desirable to Tenants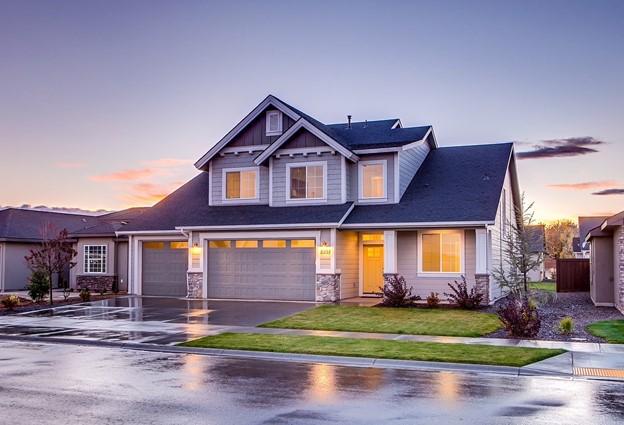 It's a great opportunity to own a property and earn from it. You can look for an excellent tenant, sign a deal, hand over the key, and you are done. You'll be receiving the agreed wealth periodically without any sweat blood.
Unfortunately, finding the right tenant has become a strenuous battle these days. But once you get your hands on an excellent tenant, your worries would fade away. The tenant would pay rent on time and is respectful of your property.
If your property is still vacant, then you are losing a substantial amount of income. Instead of just stressing yourself, you can work on your property to make it desirable for your lessee. Yes! You have to do the trick on your property to make it desirable. Here are some 8 ideas to make your residential property more beautiful to attract worthy renters.
Be Amicable:
This simple one could help you a lot. Tenants would look for an amicable landlord rather than an impolite one. So, be humane and put forth your deals in a courteous manner. If you act brassy, you'll simply lose decent tenants because everybody prefers to tie-up with cordial ones. You no need to work as their kins, just be yourself but remember to be patient. Being patient yields better fruits.
Give Attention To Curb Appeal:
First impressions matter. Your exterior can increase the chance of getting first-grade renters. Divert your attention towards the structure and look of your property. Invest a few bucks, and indeed, with a beautiful exterior, you can attract good tenants.
You can also enhance the curb appeal by embellishing the lawn of the property, or add some new designs to the portico, or give them a fresh look with a coat of attractive paint, and so on. By doing this, you could reach out to quality tenants very soon.
Prettify Your Bathrooms And Kitchen:
Every homeowner craves a better and lovely kitchen—also, neat and furnished bathrooms equipped with immaculate stuff. So, before you take your clients on a home tour, be sure to modify them in the modern style and let their shine impress your tenants at first sight.
Easy Parking:
If your property has spacious parking in the front, you need not worry about giving it on a lease because most renters choose to have ample parking space. If you don't own one, then you can look forward to building some, or you can direct your tenants to some nearby parking areas that offer convenient parking with absolute security. Availability of parking is essential. Hence, go forward with it, and soon, you'll find the right tenant you were in search of.
Add Some Twinkles And Fragrance To It:
While you work on the exteriors to please their eyes, it's equally important to work on pleasing their nose too! Before you take them on the home tour, ensure that the area smells good. You can use room fresheners to add a sweet aroma and focus on the lighting too. Adequate lighting on the exterior can entice renters.
Freebies And Extra Bonus:
Appliances like in-unit washer and dryer, oven, and air conditioners can pave the way for first-grade renters. They would prefer this place because it saves them from the hassle of buying these opulent appliances and provides them with luxurious comfort without having to purchase them. You can also have pets as a bonus and so on. Advertise them, and wait and watch!
Set the absolute price:
Setting the right price is an essential one. It's the proprietors' psychology that if you put a low cost, you'll get tenants soon. But no, this is an utter loss. Set the right amount and wait for the right time. And, beware of overpricing your property. It may not yield good results. Even if you manage to hold one, they will leave soon. Then, again, the hassle of finding one begins.
Perfect Advertising:
Get to know your target audience and advertise thoughtfully. Look for the positives in your property and then, begin with your marketing. Ensure that the positive keys are worthy enough. If your property has a school nearby, then optimize it in your advertisements. Choose the right agency for marketing, and you'll reach your goal.
Conclusion:
These 8 Ideas to make your residential property more beautiful will surely help you attain first-class tenants. If you plan to buy and hold some more properties, then follow these tips beforehand. Leave a comment for more queries, and stay tuned for more updates.
---
More to Read:
comments powered by

Disqus